How to maintain Competitive Offer during Black Friday and Xmas period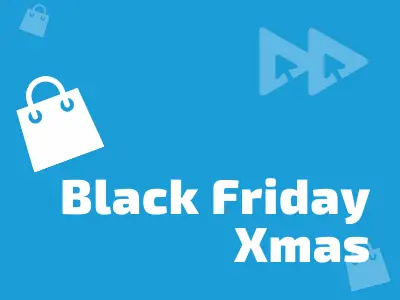 Supply Chain Challenges
One of the hot topics this fall is the supply chain crisis. Deeply affecting almost every global industry, from wood and textile to chemicals and steel, supply chain challenges have been the main conversation starter for industry professionals in the consumer electronics business, too.
Semiconductor chip shortage is the main reason for supply problems in consumer electronics, as well as in other industries like automobile industry where several big producers like Ford and GM had to temporarily stop their production due to chip shortage. It is a topic why is there a chip shortage, which can be summarized with two bullets:
increased demand for chips due to rapid technological development (5G, IoT) and
decreased availability in production and logistics because of the Covid-19 pandemic.
Intel's CEO Pat Gelsinger says "We're in the worst of it now; every quarter next year, we'll get incrementally better, but they're not going to have supply-demand balance until 2023", reports CNBC.
Creating Competitive Offer during Black Friday and Xmas Period
In the midst of chips shortage and supply chain crisis, large manufacturers of smartphones, notebooks, home appliances, and other electronic devices have to deal with increased demand and customers' expectations, which are highly increased during November and December.
Black Friday combined with Cyber Monday (also known as BFCM or Black Weekend) and Xmas holiday shopping that follows BFCM will be really challenging period for all eCommerce businesses, but also retailers, distributors, and vendors.
The customers expect not only a wide portfolio of products but also great offers, with discounts up to 80% in some industries! Is that doable in the current situation? Hardly.
But you can still create and implement a strategy that will bring you a nice revenue stream in the upcoming shopping fever period.
We shall cover a few very specific topics important for creating and maintaining competitive offers during Black Friday and Xmas period:
Competition monitoring
In order to maintain a competitive offer, you must be always aware of your competitive landscape.
Having the whole overview of competitors in one place in real-time helps a lot.
Competition monitoring should be a standard activity in any commercial team.
My Market screen in KLIKER provides exactly that – current market situation in a table view, with advanced filters:
Lower prices – showing only products where somebody has lower prices than me (I am a retailer or a brand)
Best price – showing only products where I have the best price on the market
Promotion – showing only products currently on promotion
Exclusive – showing only exclusive products in my offer
Missing – showing only products available on the market, but missing in my offer
Stock – show only products on stock (hide the unavailable ones)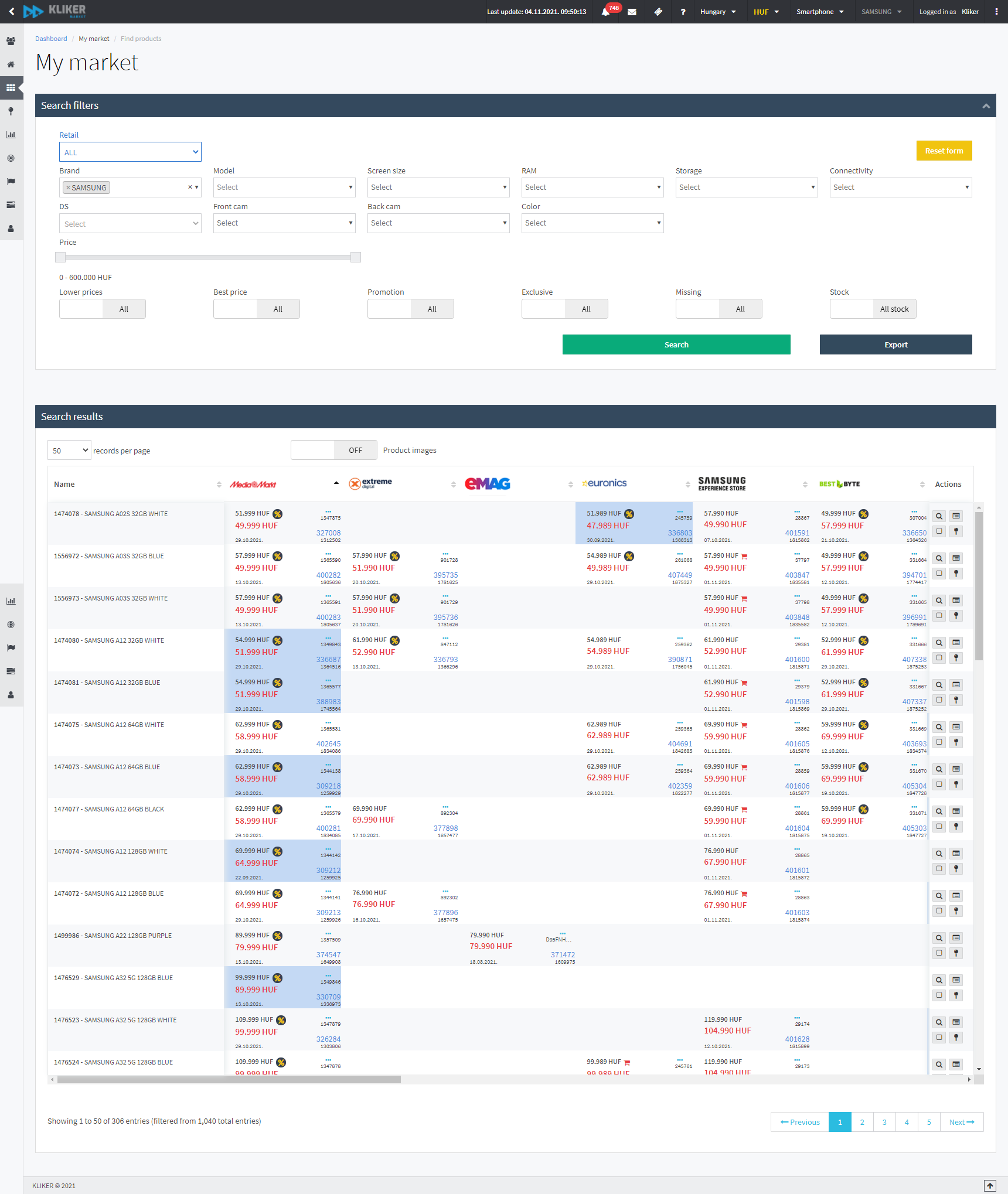 So, in just a few clicks, you can have a full market report, with currently valid data for key competitors.
Tracking all brands and products on the market, through all key retailers and eCommerce sellers, with daily market changes can become your competitive advantage.
How?
Using the availability information and combining them with promotion and pricing information, every seller can optimize product offers during Black Friday and Xmas periods.
What was it like for on Black Friday 2020?
It would be great to know what your competition did in 2020 (or even in 2019), right? Well, it is possible thanks to KLIKER!
There are two ways to research what has competition been doing last year this time.
PRICE HISTORY GRAPH for every product
observe when and how much have retailers changed prices for products during the last November and December
*NOTE: this feature is available through My Market for products still active and available on the market. If you would like to obtain this data for products not listed on the market anymore (EOL), we are able to generate a custom report for you.
PROMOTION BRAND SHARE for each product category per retailer
get a wider picture – from product level jump to category and brand level and observe each brand's share in promotions on the total market, or for a specific retailer
Two screenshots below are showing an example of promotion brand share during November and December 2020 on the Hungarian smartphone market.
Overall, Samsung had the biggest promotion share with 35,1% of all advertised promotional offers.
In comparison, if we observe only one retailer, in this example EMAG, we can notice the difference, Samsung has a lower promotion brand share.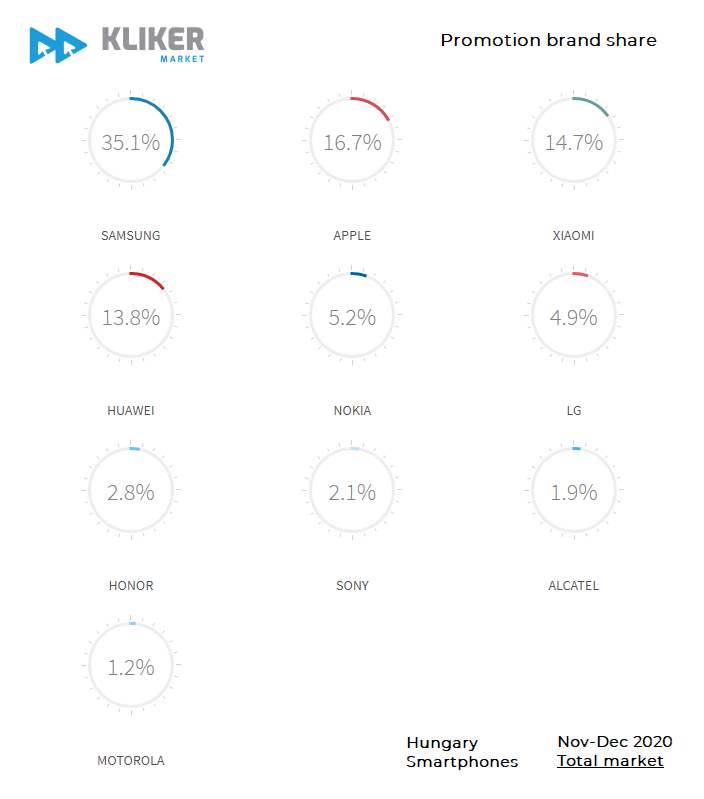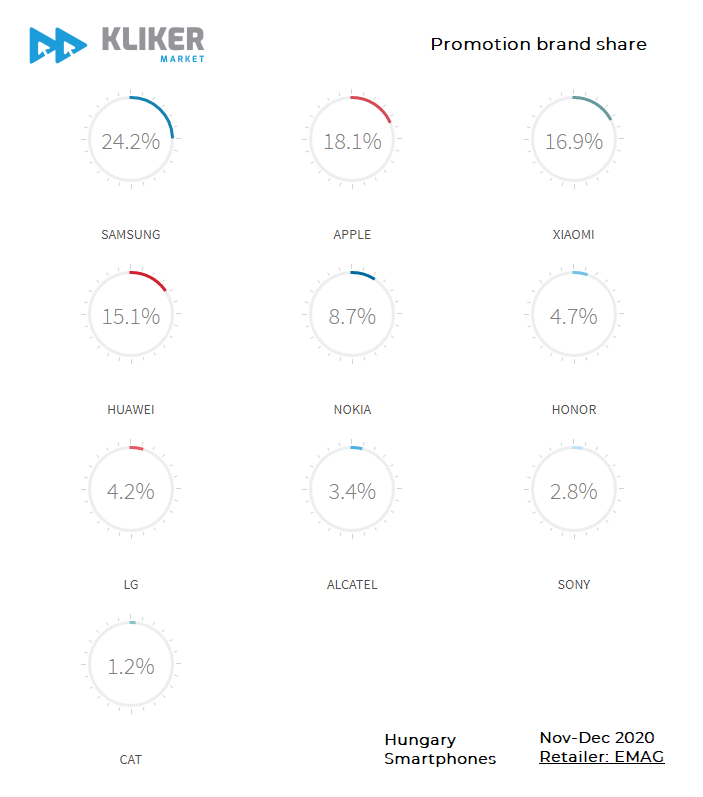 Pricing Strategy Adjustment
Pricing strategy is extremely important in eCommerce and retail because it directly creates expectations in your customer base.
Read more about top pricing strategies for successful brand management.
Example
If you regularly have a 20% promotion on all purchases once a month, most of the customers will quickly notice this pattern and wait for the promotion. Your sales in the days prior to the promotion week(end) will probably be very low since customers will patiently wait for the discount.
Believe it or not, but the same goes for yearly patterns – customers remember well what happened last year or the year before that. Some shoppers even have lists of Black-Friday-to-buy shops, where they buy once a year, during Black Friday sales promotion.
How to optimize Pricing Strategy during the BF and XMAS period?
availability – track product availability for products on promotion throughout the retail channel
If you notice the availability is low for a certain product, reconsider having it on promotion or adjust the discount percentage.
price difference - analyse price differences between the best price and the second-best offer
Example
If the market average is 285€, second-best on the market is 265€ and the best price (that you are currently having and promoting) is 199€, why wouldn't you raise it to 215€, earn an extra 16€ and still have 20% lower price than the rest of the market?
OK, but how can I do this for every product on the market?
With our automatized competitiveness report – Excel sheet ready to download with one click, with price differences calculated for every product.
Dynamic Pricing helps to maintain Competitive Offer
Dynamic Pricing, a hot topic in eCommerce becomes especially interesting in key periods like Black Friday and Xmas.
Let's repeat, Dynamic Pricing is a pricing strategy in which businesses dynamically adjust the pricing for the products and services based both on current market demand and other external and internal factors.
Basic Dynamic pricing, first-party data based:
usually comes in a form of an eCommerce module or plugin for dynamic calculations of end-user pricing
calculated prices can be applied automatically or after the administrator's approval
calculation frequency of dynamic prices can be hourly, a few times a day, daily, weekly…
the algorithm is based on the number of website visits and own sales data
adjustments can be made per product and per category
What is first-party data?
First-party data (1st party data) is information about your own users or visitors that you have collected yourself based on their behaviour on the website. Such data is very reliable and useful and primarily used for marketing purposes.
Advanced Dynamic pricing, a competitor based:
Set the price to be the best on the market (e.g., x% lower than second-best)
Set the price to be the second-best on the market (e.g., y% higher than the best price)
Set the price to be x% lower or higher from a selected competitor
adjustment per product, category, any attribute
For Advanced Dynamic pricing, KLIKER market provides the external (market) data as inputs for dynamic pricing algorithms. That is' why we have developed a special Dynamic Pricing module for easy and fast integration.
How can Dynamic Pricing help during Black Friday and Xmas?
set promotional prices for dedicated volume of a single product – e.g., dynamic pricing rule: change discount from 30% to 10% when stock level of a product drops below 10
set the discount to be active only if other competitors have goods on stock; if you are the only one with the product on offer, set the discount to a lower rate or turn it off completely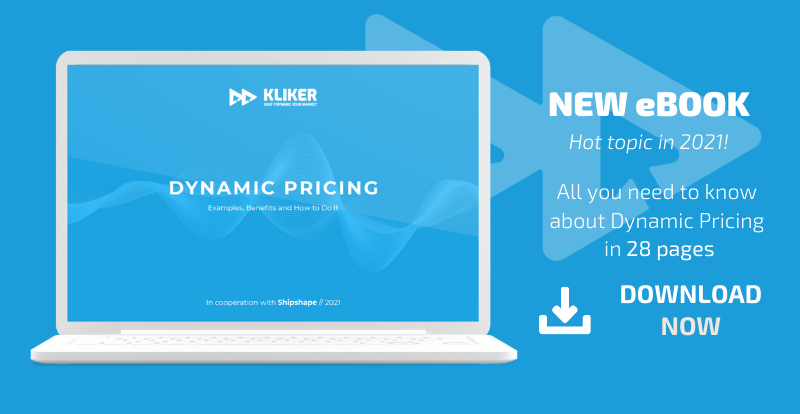 Balance your Offers
EXTRA ADVICE FOR PROMOTIONAL ACTIVITIES:
If you use dynamic pricing during Black Friday and Xmas period (or in general), be careful when designing your banners and communicating offers.
Avoid placing exact percentage or price to a single product on a banner, since this may be subject to freguent changes.
Use dynamic ad formats to deliver currently valid prices.
You can use banners and other fixed assets to communicate the general benefits you are offering to your customers: free delivery, free return, discounts up to 40%, etc.
Use eCommerce integrations with Facebook, Google, and other PPC services to optimize ads according to product availability. You do not want to pay ads for products out of stock, right?
--
In the end, the most important thing is to meet the expectations – both customers' and the boards' 😊
Use all data sources available to adjust your offer, be flexible, ask your suppliers, vendors, and agencies for help, accept ideas, advice and have the best holiday shopping season ever!
If we can help you somehow, contact us, we will gladly do so.