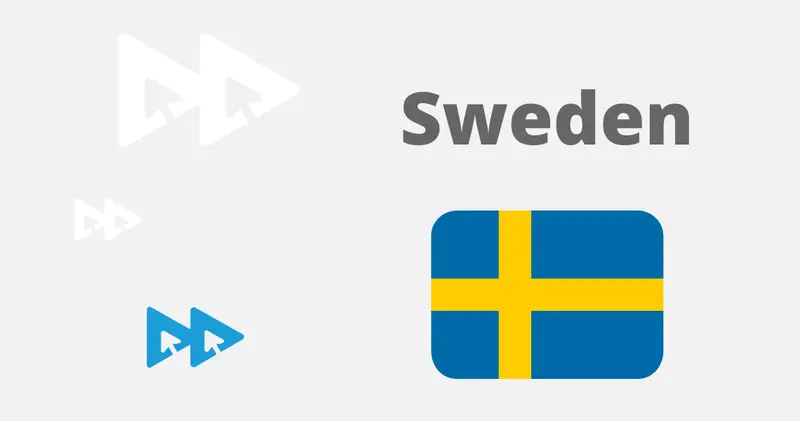 Starting as of March 2021, our company has expanded its operations to the market of Sweden. Sweden has an open and competitive economy with a mature consumer electronics market and dynamic brand share trends.
The objective of Kliker market App is to help vendors, distributors and retailers operating in this area to implement their go-to-market strategy by providing their entire competitive landscape in real-time on a single screen.
What is KLIKER market app?
KLIKER market provides structured market data: a complete list of available SKUs with availability, pricing, promotion status and change alerts for top retailers on the Swedish market.
More specifically, it means that KLIKER collects publicly available online data from retailer's eCommerce websites and gathers all those collected data in a single data warehouse. This data is then processed and delivered to KLIKER market App users through advanced analytic modules:
Dashboard – home screen of the App, where dozen of different trends are shown on a glance – graphs, visualizations and graphic indicators of progress (up or down)
Alerts – module with changes notifications – new products on the market, price changes, stock changes, crashed promotion
My market – advanced search engine; every user can search and filter raw market data by almost all relevant filters for every product category (e.g. screen size for TV, capacity in kg for washing machines)
Export to Excel – all data from My Market can be easily exported to Excel
API – all data from my Market can be fed to external BI or ERP systems via an API connection
Market overview: Sweden
After a brief Swedish market overview, we are bringing the list of categories and retailers.

Population: 10,0 million (2021, est.)
Land area: 410,340 km2
Urban population: 88,2% (8,9 million)
Currency: SEK, Swedish krona
GDP per capita, PPP: 56.600,00 $
Capital: Stockholm
Sweden is an open and competitive economy, which remains outside of the EURO zone. It has been thriving in the last couple of years and achieved an enviable standard of living. It is often grouped with neighboring countries like Norway and Finland in the region called Nordic, so some multinational vendors operate in Sweden from their regional HQ.
Product Categories in Sweden
At the moment of introducing Sweden as a new market in KLIKER market scope, we are monitoring 12 product categories, mostly focusing on household appliances (white goods, home appliances) and TVs.
Cookers
Cooking hobs
Dishwashers
Dryers
Freezers
Hoods
Microwaves
Ovens
Refrigerators
TVs
Vacuum Cleaners
Washing machines
New product categories will be added regularly in our database, with the ultimate objective of covering all white and brown goods product categories, and wider.
Preview of Swedish home household appliances market, more exactly category of washing machines on April 29th, 2021.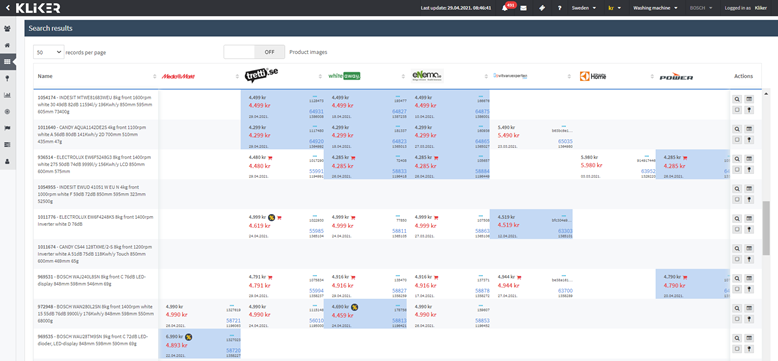 Swedish retailers in KLIKER
Categories may vary per retailer. Some retailers do not offer all the product categories in our scope, while some categories may be added meanwhile. KLIKER team is constantly working on new data sources, so new retailers and new product categories will be added in the future.
Dustin Home,
Elgiganten
ELON
Electrolux Home
Media Markt
net on net
Power
Proshop
Tretti
Vitvaruexperten
Webhallen
Whiteaway

If you are working in a vendor, distributor or retail company in Sweden, you might find KLIKER useful. Contact us to arrange a demo call and show you how to Fast Forward Your Market.