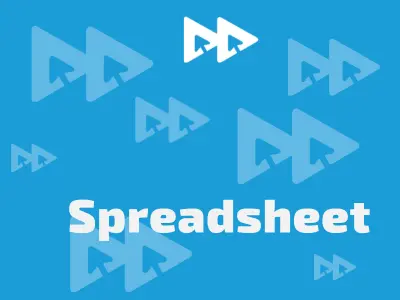 When you hear "KLIKER," what comes to mind? It's market on one screen in real-time, and that's precisely what KLIKER and its value proposition are all about. From the very beginning, KLIKER has offered a comprehensive enterprise version, catering to the unique needs of its users.
KLIKER Enterprise
The enterprise version of KLIKER provides users with a wide range of features and customization options. It adapts to the specific requirements of each user, offering a comprehensive view of the market on a single screen.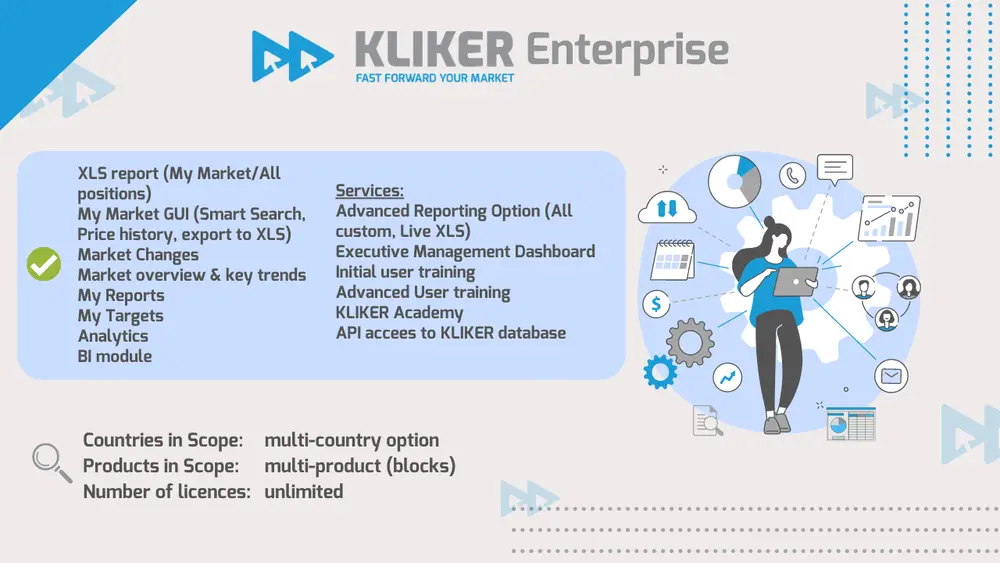 KLIKER Business
As KLIKER continued to evolve, we introduced the business version, which shares similarities with the enterprise version. While it may lack certain functionalities, it remains a powerful tool for businesses looking to gain valuable insights into the market.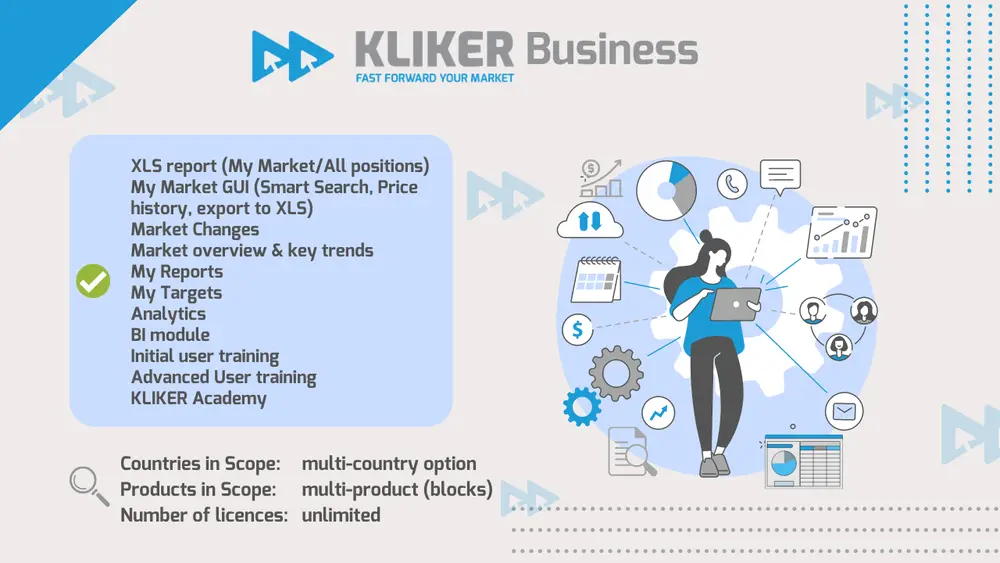 KLIKER Starter
From the business version, the starter version of KLIKER was born. This version caters to the needs of small businesses, providing them with essential functionalities within a budget-friendly package. It offers a streamlined experience without compromising on the core capabilities of KLIKER.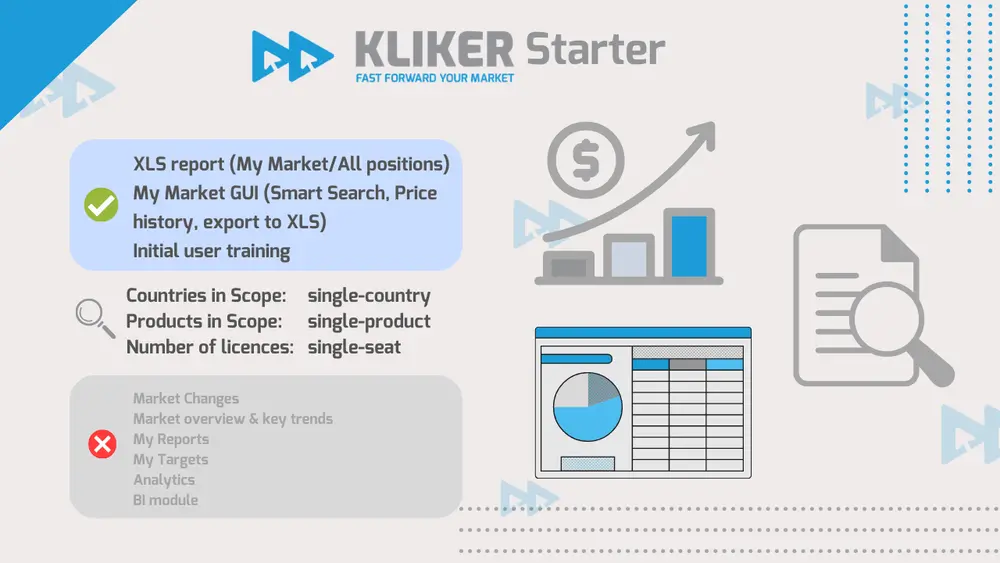 KLIKER Spreadsheet
Now, we are excited to introduce another version of KLIKER: Spreadsheet. What exactly is a Spreadsheet? It is a report presented in an Excel spreadsheet format, offering both real-time and static data options.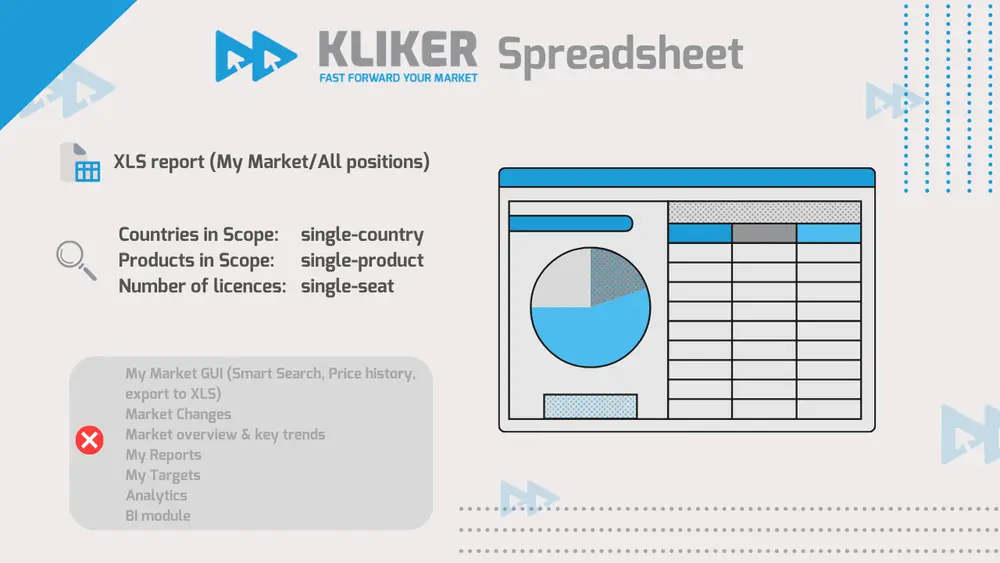 Unique Selling Propositions of Spreadsheet:
Spreadsheet's unique selling propositions revolve around scalability and customization. Users have the freedom to adapt the content and structure of the spreadsheet to their preferences. They can easily modify rows, and columns, and add new sheets to align with their specific analytical needs. Moreover, Spreadsheet is budget-friendly, allowing businesses to accommodate financial constraints while still benefiting from its powerful insights. It is also user-friendly, leveraging the familiarity of Excel, and eliminating the need for additional training or onboarding.
One of the key advantages of Spreadsheet is its ability to provide real-time analytics. By simply refreshing the spreadsheet, users gain access to the latest market data within seconds. This real-time feature empowers businesses to make informed decisions promptly, enhancing their competitive edge. Also, this version includes that we do not limit the number of categories in the spreadsheet. All the categories present in KLIKER will be reflected in the spreadsheet, which is also multi-country, with each sheet representing a different market.
A spreadsheet is an exceptional tool for businesses of all sizes, from start-ups to well-established enterprises. Its flexibility, affordability, and ease of use make it a must-have resource for analysing markets and gaining valuable insights. Embrace the power of Spreadsheets and unlock the full potential of your business in the dynamic world of market analysis.
CONTACT US FOR MORE INFORMATION
Read more: