Monitoring competitors: product portfolio (part 1)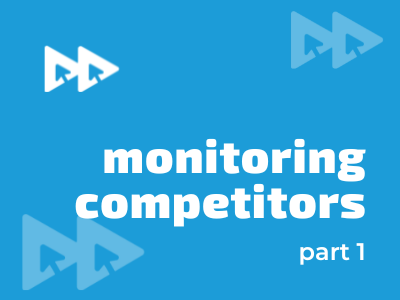 Welcome to 'How to monitor your competitors' series!
Through 3 articles covering this topic you will be able to get an overview on how to monitor your competitors' offer by carefully examining their:
product portfolio

pricing

promotions
How to monitor competitor's product portfolio?
Get to know total market product portfolio

Select a single retailer to analyse
Analysing total market product portfolio
First of all, let's define product portfolio. When we are talking about a single product category, ex. washing machines as a part of Home appliances product group, a product portfolio of a certain retailer would be the complete offer that a retail has online. Let's take Serbia as an example market.
First, we start by evaluating digital shelf share (also known as display share) on the total market, where all brands with share higher then 2% are shown. The rest are condensed in 'other'. Depending on the product category, other can be minimal, or it can have up to 20% of display share if there are a lot of sm aller brands present.
Visual overview of the last 12 months + current month + today provides a good idea on market movements and brand share in the overall online offer.
If you would like to examine it more thoroughly, on mouseover you will be able to see exact digital display share by brand for each column.
For easier analysis of a certain brand, select one in the legend and it will be emphasized by color.
After getting a good feeling of brand shares, check the Digital position count graph which will show you how many active digital positions is currently active on the market.