New Categories: Tools & DIY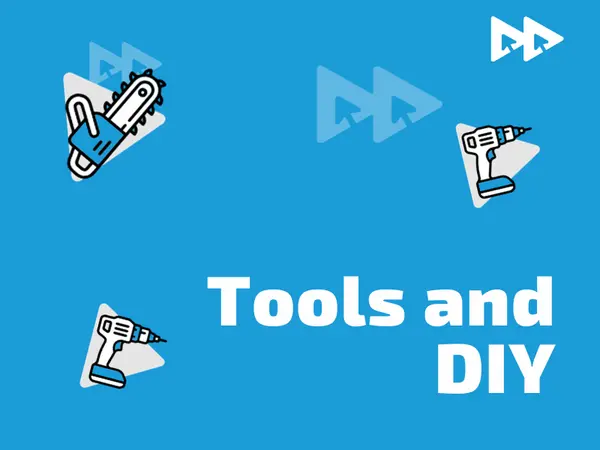 It is now turn to present the category called Home & DIY, another new categorie we introduced.
The DIY method is more and more popular nowadays, the reason for this is that people can invest more money in materials for the house, since they don't have to pay workers and craftsmen. DIY has a growing set of consumers who are tech-savvy shoppers and spend time researching products online and brands prior to purchase. This category market is stimulated by the change in people's lifestyles and the growth of residential real estate. The industry growt has slowed down due to the COVID-19, but since people spent a lot more time in their homes, they wanted to create an atmosphere in the home so that they would not feel isolated.
This is shown by the data 36% of Americans took on DIY project to make their living space more enjoyable. In addition to houses, outdoor spaces such as gardens, terraces, balconies, areas for leisure, were most often arranged. In this sector, quality outweighs price. As many as 71% of DIY consumers said that quality is more important than price when it comes to choosing materials for their home improvement projects. There are more and more video tutorials encouraging people to do the things themselves, there are many different ideas, hacks, help, ... so it's no wonder that this sector is growing and that it is predicted to grow even more.
Home & DIY market growth
The numbers are the biggest indicators of how the Home & DIY branch is growing. Data from 2021 tell us that the global do-it-yourself (DIY) home improvement retailing market was valued at $848.20 billion, and predictions are that in the period between 2022 and 2030, that number would could reach 1,278.0 billion USD at CARG of 4.37%.
Our scope in Home & DIY
Kliker will find important information about your competitors' offers, such as which new product you competitors have released or price repositioning and so on.
These are the brands we are analysing:
| | | |
| --- | --- | --- |
| BLACK+DECKER | DEWALT | FLEX |
| MAKITA | METABO | MIRKA |
| ROBERT BOSCH | STANLEY | WAGNER |
POWER SAW
POWER DRILL
On the example of the power saw and power drill, as we have already said, we can see how the interest in these products increased sharply in the year of corona, people decided to make their space more beautiful, they invested time to arrange it in order to feel more comfortable, and also have a lot more time to do what they want on their own, without the help of a craftsmen. Even after the pandemic, the interest has remained high because people realized that they could do some things themselves, without paying craftsmen and thus save money.
As Home & DIY becomes more and more popular, the number of brands in the sector increases. Thus, people have more options in choosing products, in terms of price and quality. With the growth of the sector itself, people start to be interested and compare the prices and qualities of the products, and thus it becomes more competitive.
For other categories visit: