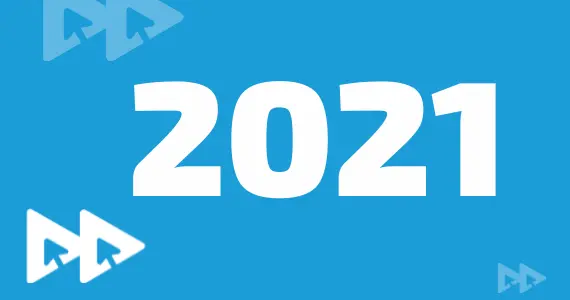 Wrapping up 2021
The beginning of a new calendar year is always a good opportunity to wrap up topics from last year and to bring the best of it to the new year.
Approximately one year ago we have started creating content with the aim of helping our current and potential customers to use KLIKER structured data in the best possible way, to fast forward their business. This article summarizes last year's topics and gives a preview of the new one about to come.
Brand management
One of the main differences between KLIKER and other competitive products (that are mostly focused on price tracking and comparison) is advanced data analytics and structuring the data through real business KPIs. Therefore, KLIKER market as a solution is largely designed by the needs of brand managers, channel managers and other executives from vendor companies.
A big part of our customers comes from this world, so we started the year with the topic of Market Data Usage in Brand Management Activities, followed by a piece about The Best Pricing Strategies for Successful Brand Management - because brands/vendors define the pricing, retailers follow and adjust.
Digital Shelf Share is becoming one of the key metrics of digital success for brand owners, and in KLIKER market you can see it refreshed on a daily basis. We have made this data public for selected country-product category combinations, available on our kliker.biz homepage.
Dynamic pricing
A hot topic in 2021 was definitely Dynamic Pricing in eCommerce, which will continue to be one of the most important profitability increasing methods. eCommerce businesses and retailers with strong online sales channel are another important customer group for us, so we have tried (and will continue) to create concrete and useful Dynamic Pricing Examples in eCommerce.
If you prefer local reading, we have prepared a Dynamic Pricing ebook which will be of great help if you are just getting started with Dynamic Pricing.
Competition monitoring
Almost all job positions in the company (C-level, manager, sales, marketing, product) should be aware of the company's competitive landscape. Knowing who your competitors are and having a detailed competitive monitoring system is of uttermost importance. To be successful in the industry, understanding the competitors is almost equally important as offer and positioning.
In KLIKER, the easiest way for Competition Monitoring is with KLIKER Alerts. We have also written How to maintain Competitive Offer during Black Friday and Xmas period.
New focus markets
What is so great about KLIKER as a competition monitoring and market intelligence tool?
Everything is prepared, all the data is already inside - you do not need to insert or import anything (your own products, competitor' URLs...).
Our production department is taking care that KLIKER coverage is growing every year, and in 2021 we have added several new countries in the scope. Some of them were Focus market: SWEDEN and Focus market: HUNGARY. For an easier understanding of KLIKER's scope on new markets, we have prepared a downloadable Digital Shelf Share Report for Sweden, June 2021, showing digital shelf share for main white goods product categories on the Swedish market.
Looking into 2022
In 2022, we will continue to write about best practices, tips&tricks for getting the most out of KLIKER data. You will be able to see selected market insights, new (unexpected) product categories and new countries.
Here you can follow our complete list of product categories in KLIKER market, and soon we will provide more info for KLIKER telco.
Join us on the journey where you can create a winning product portfolio and fast forward your market based on accurate and structured market data!
Wishing you all the best in 2022! KLIKER team