Market pricing deviations after conversion to euro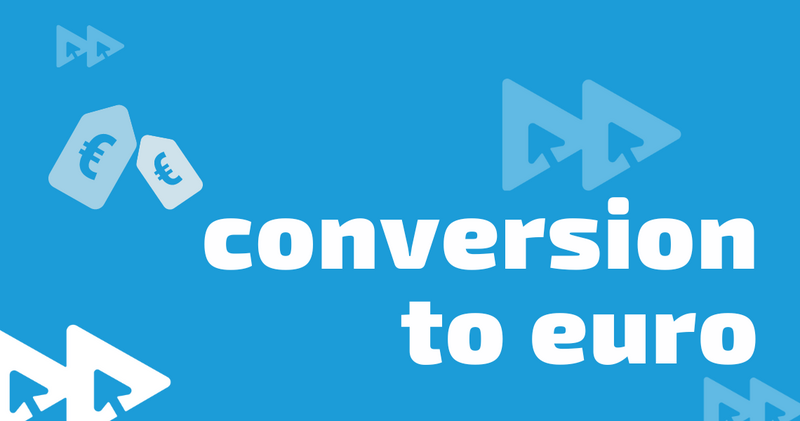 This month, a big change is coming to the businesses and residents of Croatia, getting used to the new currency; euro. With the conversion of kunas into euros and adjustments, prices are rising and people may not even be aware of it. Many questions are also asked, such as: How will we know what the prices were on 31.12. and similar. This is where KLIKER comes into play, read bellow how KLIKER helps in such situations.
If you are a Retailer, Distributor or Vendor that needs to check exact pricing level for certain category or product and compare this price level verso todays pricing you can easily do it by checking KLIKER market.
In just a few clicks, you can see the previous price of the selected product and how much it has grown.
By entering the KLIKER market and selecting the 'Alerts' option, a table will appear, above which is the menu in which we click on 'Price change'.
That option will show us a table where we can choose the retailer we are interested in, as well as the brand and the exact product. In the two right columns we will see the last price before the increase/decrease and by how much the price increased/decreased.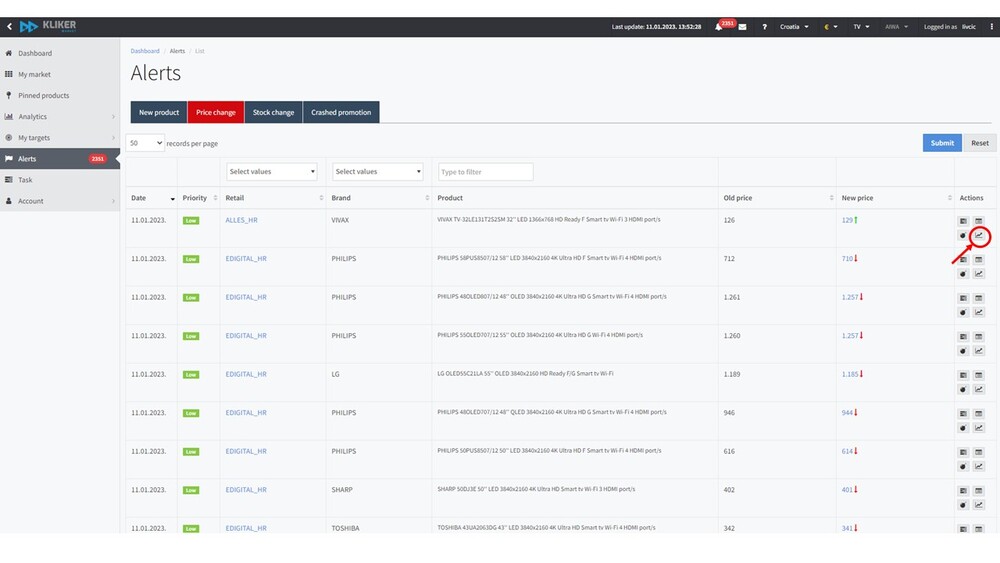 In the far right column under the name 'Actions', by clicking on 'Price history', a graph will appear where we can see the movement of the price of a certain product in the last year, month, week or in a period that we choose, at just one retailer or at all retailers that sell that product. Then we will see exactly the comparison and price movement of the same product among different retailers.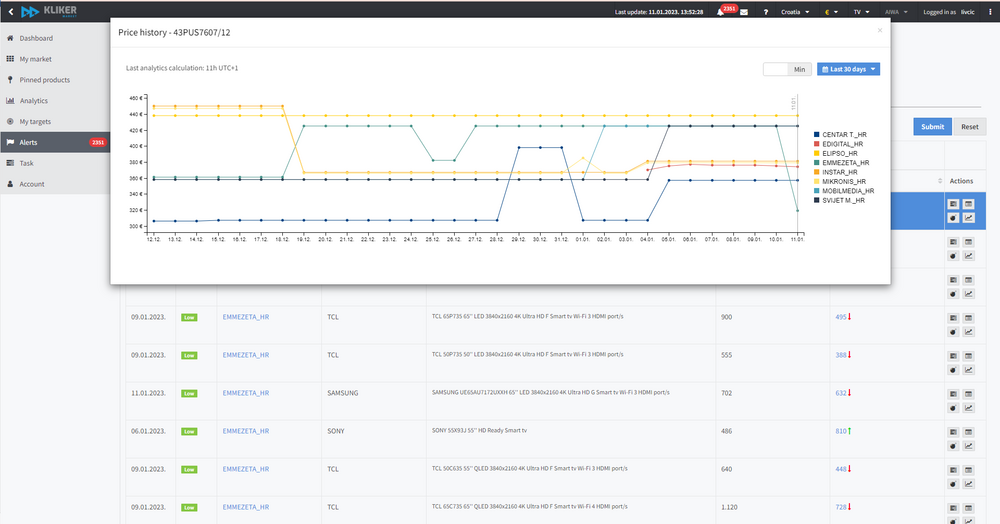 Another way we can predict price movements is by selecting 'My market' in the menu after entering the KLIKER market. On that page, we can also choose a retailer, brand and many more filters. After selecting the desired filters, click search.
We will get a table with the results, as in the example image below.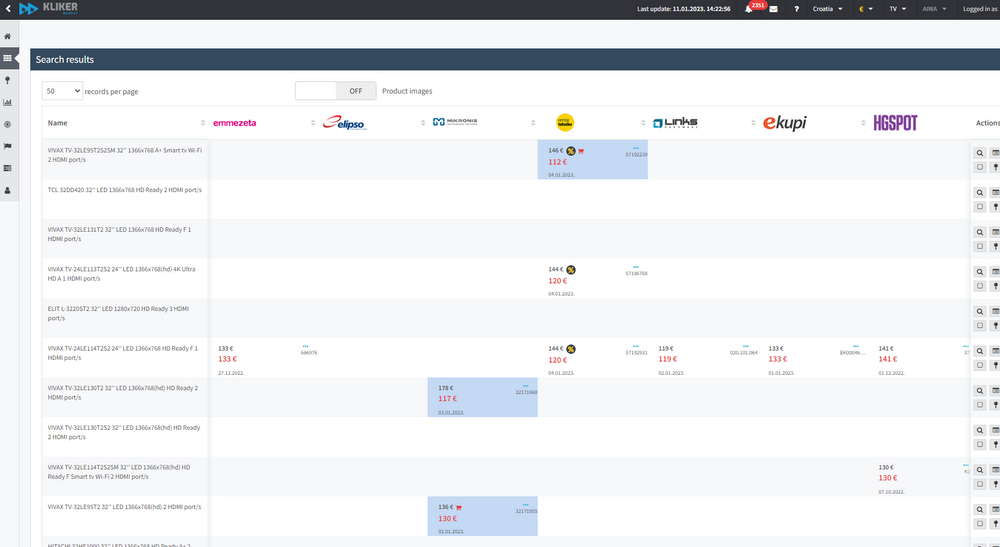 By clicking on the three dots of a specific product, a small menu will appear, which will offer the 'Price history' option and by clicking on that option, again we get a graph on which we can predict the movement of the price for product in the period we choose.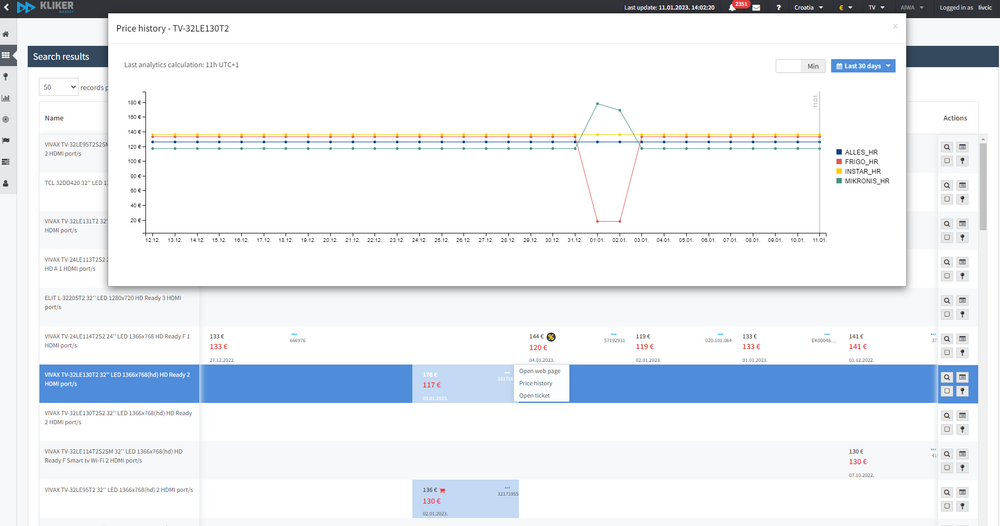 This solution, in addition to being useful as an overview of product price growth, will show a comparison of the prices of your competitors' products, in order to assess whether you are competitive with the price you offer and whether your price is too high or too low compared to the average.
These are just some of the possibilities that KLIKER offers and if you are interested in the wider picture: